RV Paint Department
At Cordelia RV, our Paint Department is at the forefront of the industry with the latest paint systems and techniques. We specialize in creating custom multi-color schemes and use advanced paint-matching technology to achieve the high-quality finish that custom coaches are known for. Our team is dedicated to every project, from minor paint touch-ups to bringing your creative vision for a full exterior paint job to life. Trust us to elevate the look of your RV.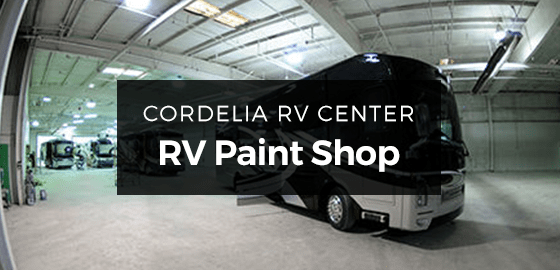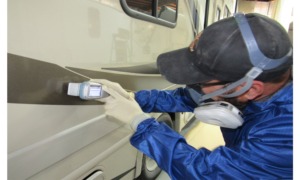 Cutting Edge Technology
We use state-of-the-art technology such as the AkzoNobel Automatchic Vision camera and software to ensure an exact color match for your existing paint. Along with top-notch equipment, we maintain a clean and organized shop, recognizing that a clean space is essential for producing exceptional results. Safety and health of our workers is of utmost importance to us, and we strictly adhere to all OSHA regulations. Trust us to provide the highest quality service while ensuring a safe work environment.
RV Paint Department Gallery
Let us show you what we can do!
We know that it really comes down to the quality of work a shop prides itself in, so feel free to browse in the gallery below. We don't see ourselves as painters, but as very precise artists. Call today to inquire further about our services!
Service & Collision Repair
9310 W Cordelia Road
Fairfield, CA 94534
(707) 863-9102

Hours
Monday – Friday: 8 AM – 5 PM
Saturday: Closed
Sunday: Closed