WHO WE ARE
ACCESS HOUSING, a Cordelia RV Center company, began operations back in 2009 as a retailer of Travel Trailers, Campers, and Motor Homes, in Fairfield, CA.
Today, we are operating the number one, single RV dealership, in Northern California. Our Fairfield, CA. location includes a Sales, Finance, Delivery Center, Walk Through Orientations, Consignments, Trades, Service, Collision / Paint Department, and a Retail Department. In addition, we operate Access Housing, a hybrid home company. Models include: Emergency Housing, Transitional Housing, Permanent Supportive Housing, and Consumer Tiny Homes.
OUR MISSION
Our mission is to bring to market quality, affordable, and sustainable housing solutions for consumers and government entities increasing social impact in the communities we serve.
OUR PRODUCTS
CONSUMER HYBRID HOMES
CONSUMER HYBRID HOMES: 32' trailer chassis with wheels. Consumer scaled self-contained hybrid homes, including plumbing, electrical, furniture, and appliances. The units are furnished with upgraded appliances, counter tops, as well as building amenities. 30' X 8.5' approximately 255 sq. ft. in total. Meets RVIA requirement of under 400 sq. ft. Solid construction.  
GOVERNMENT & MUNICIPALITY HYBRID HOMES
Emergency/Sleeping Quarters Housing – Permanent Supportive Housing – Transitional Housing
ACCESS HOUSING is offering several floor plans to meet the needs of local government and municipalities. Contact ACCESS HOUSING to inquire how we can meet your projects specific needs.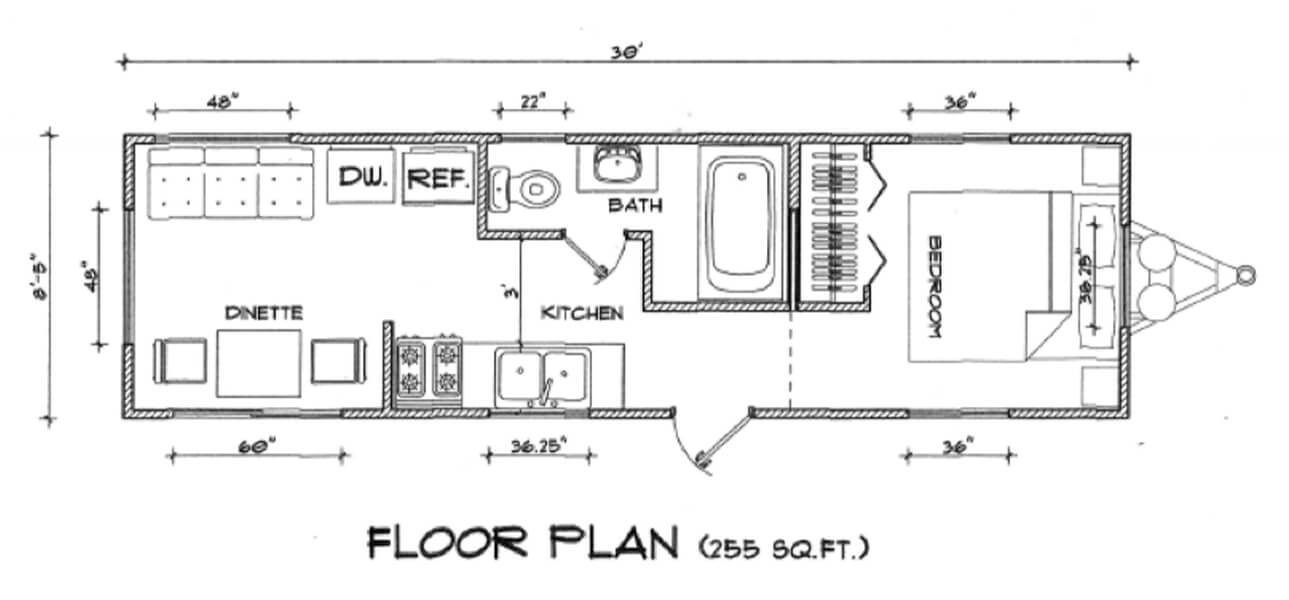 CONTACT US