Sponsored by

Cordelia RV center

RV EXIT AUDIO - Click To Play Audio
Get Out Fast & Consider It Sold!
Get out fast with RV EXIT – sponsored by Cordelia RV Center! We have hundreds of buyers waiting to take your RV. For years Cordelia RV Center has been connecting Customers wishing to sell, with Customers looking to purchase! We take care of the entire sales and marketing process and write you a check, once your RV sells. Let us utilize our expertise, paid to advertise, and industry know how to quickly sell your RV!
Our foremost priority at Cordelia RV Center is ensuring customer satisfaction while making the selling process stress-free and straightforward!
Contact us today to EXIT YOUR RV !
Ask us about:  Purchasing - Making Payments - Reconditioning - Free Pick Up
REASONS TO EXIT YOUR RV WITH US
We offer a team of RV EXIT Specialists to guide you through the selling process.

FREE Appraisals.

We may already have a buyer in place!

Extensive PAID Advertising on behalf of marketing your RV.
(Google, Facebook, Instagram RVT, RV Trader, and CRVC website)

Premiere dealership location:  HWY 680 & HWY 80

Pick Up and Delivery Services Available

We handle all DMV paperwork!

We may even decide to PURCHASE your RV outright, make your payments while consigned, recondition your RV and pick up for free!
WE OFFER YOUR BUYER
Experienced Sales Executives

Financing

Extended Warranties

How Does Work?
There are no listing fees or monthly fees to consign your RV with us.  When you bring in your unit, we agree on a selling price.  From there, we put it on the market, list it on paid advertising sites, and show it to all interested customers at our dealership.  We give you a check once your RV has sold – simple as that! There are also instances we may purchase your RV outright!  We work hard to make sure you are 100% satisfied from the day you drop your RV off, to the day you receive your payment!
When Bringing in Your Coach Remember:
Original title or original receipt if you have a lien holder.

Lien holder information (name, account number, phone number, and payoff).

Proof of RV insurance.

Driver's License (copy for our file).

Extended Warranty documents (if you have a warranty).

Engine needs to be in working order (if applicable).

Empty all holding tanks and water tanks on your RV.

Remove ALL personal items from the RV.

Please leave a minimum of 30 gallons of fuel in your main tank so we will be able to start, move, or customer test drive your RV.

Please have enough propane so we can show potential buyers that the stove, oven, refrigerator and water heater function.

Please deep clean the interior and exterior of the unit prior to drop off.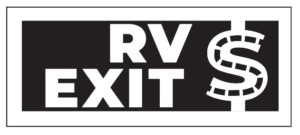 Consignment Manager