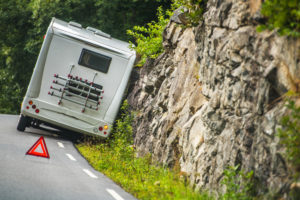 RV insurance covers many risks, including collision, comprehensive and liability coverage. You can also get additional protection for your personal belongings on board, equipment and attached accessories.
Depending on the insurance company you choose, your additional coverage options may include:
Total Loss Replacement
Agreed Value Coverage
Emergency Expense Coverage
Personal Belongings Replacement
Emergency Vacation Expenses
24hr Towing and Roadside Assistance
Full Timer's Coverage
Disappearing Deductibles
Campsite Liability
Pet Injury Coverage
Damage to awning and Satellite Dishes
Comprehensive Theft and Fire Coverage
RV insurance protects you, as a recreational vehicle owner, from excessive out of pocket costs in the event of a loss or if you are at fault in an accident that causes bodily injury or property damage. It can also provide compensation for your costs if you have a roadside breakdown. If your RV is stolen, an animal causes damage to your RV, or it is damaged in a hailstorm, your comprehensive insurance would provide coverage for your losses.
RV insurance is important coverage, because of the large investment you've made in your motor home. It is also important because these are large vehicles that can cause major injuries and significant damage to other vehicles and property in an accident.
RV insurance is required in every state. All states require a minimum amount of liability insurance.
The amount of coverage you need will depend on several factors, such as:
The requirements of the state in which you reside
The class of motor home you own
Where you will be traveling, and whether you will cross state and country borders
Whether you are using it part time or living in it full time
At Cordelia RV, we highly recommend American Adventure Insurance Services, they offer a top Service for Recreational Vehicles, they specialize in recreational vehicle insurance and provide coverage for all types of vehicles including motor homes, travel trailers, campers, and more.
The RV lifestyle is all about leaving your worries behind. If you really want to travel without care, you need RV insurance that protects you from loss in case of accidents, theft, and mishaps.
We wish you Safe & Happy Travels!