ARE YOU PLANNING YOUR FIRST RV ROADTRIP?
Planning to take an RV trip this summer? Not sure how to map out your route, and what stops to take along the way? Follow these 4 tips to help you plan the most perfect and fun RV road trip!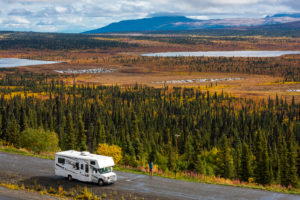 Map out your route: Are you looking to take the scenic route, avoiding toll fees, or looking to get to your destination quickly as possible? Answering these questions will help you determine your stopping points and the places you plan to stay along the way.
Plan Your Timeline: Once you have decided on the route you will be taking, you should create your timeline. This entails how far you'll drive each day, the attractions you want to stop see and the time of day you aim to arrive at your destinations.
Create A Budget: Before you leave for your trip be sure to have a budget in place. Determine how often often you'll eat out, how many groceries to buy. Having a budget in place will help you regulate which RV parks you can afford to stay at along the way.
Manage RV Weight: Be sure to coordinate your packing with the legal weight of your RV. Once you are all packed, weigh your RV at a commercial truck weigh station. If your RV is over the limit, plan to have time added your drive everyday.
Plan your next adventure today with  Cordelia RV!