1. Point Reyes National Seashore
Perhaps one of the most underrated nature preserves in Northern California, Point Reyes is 30 miles from San Francisco and offers absolutely breath-taking views. In addition to the vast coastline, it also has great roads for scenic drives, and is a spectacle for bird-lovers, boasting of 408 different species so far! This surreal spot is worth a day trip, and maybe a picnic too.
2. Joshua Tree National Park
We've all heard of this one, but if you haven't visited yet… what's the big deal with JTNP? Well, not only is the Joshua tree extremely rare in the U.S., but this is one of the few sites where two desert ecosystems, the low (dry, sandy) and the high desert (more plants and animals), have meshed in harmony to create a wonderful view and also a very scientifically fascinating location. If daytime doesn't have you sold, nighttime certainly will. Joshua Tree has an extremely low/nonexistent amount of light pollution at night, allowing you to experience star-gazing for the first time all over again. Many have said that the details of the Milky Way can be seen here so acutely, and with much more clarity than other locations.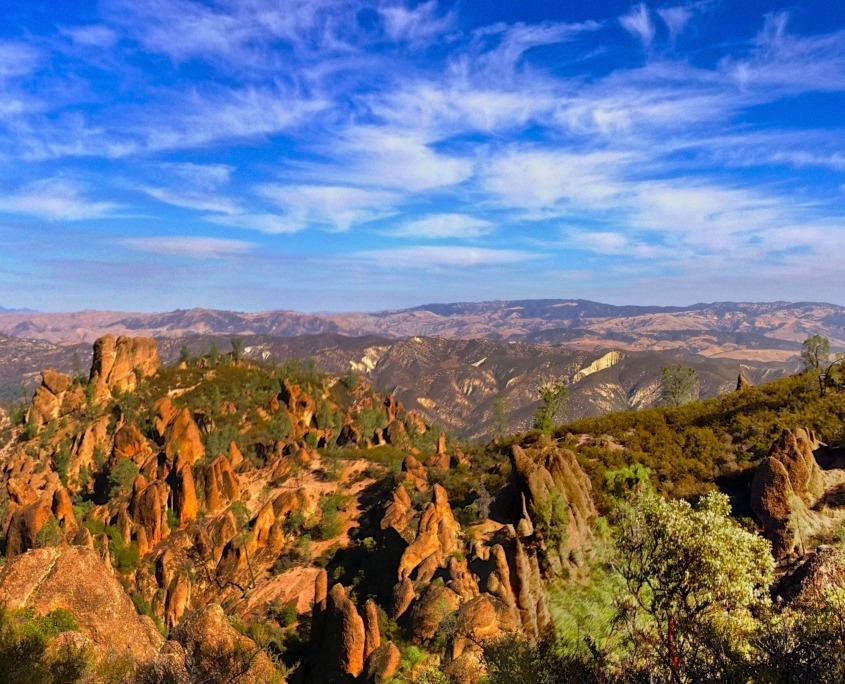 3. Pinnacles National Park
California's newest national park (official as of 2012!) is situated SE of San Jose, in Monterey County and San Benito County. The allure of Pinnacles beckons rock climbers and nature-lovers alike! Vast rock formations on one end, and shade and many species of animals on the other. Located near the San Andreas Fault, the rock structures are the remnants of an extinct volcano, and seem to have a sculpture quality to them worthy of admiration. The park also features unusual talus caves available for visitors, but watch out for the bats; they boast of 13 different species on site. There are many hidden treasures throughout, and we'd be silly not to mention the new kid on the block!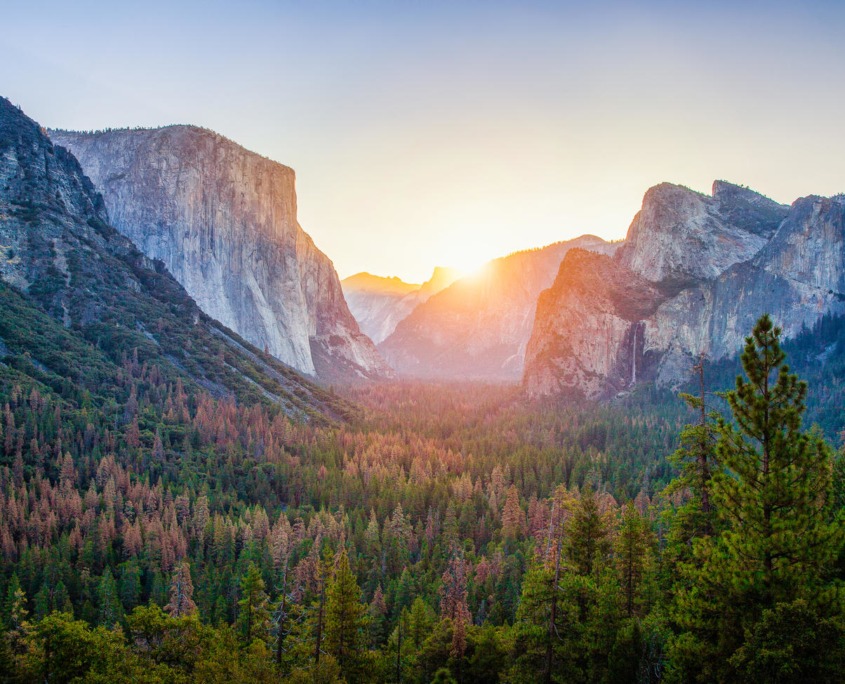 4. Yosemite National Park
We'd be remiss not to throw in one of local Californian's favorite nature spots, Yosemite! Waterfalls? Yep. Rock formations? Better believe it. Hikes? Too many to count. The beauty and awe that this park possesses has no bounds! It has something for everyone, and is one of the most family-friendly national parks around. For the optimal waterfall experience, we've been told you're best off going between November-April. The massive sequoia trees can be found throughout, and if you catch a glimpse of half dome (or hike it if you're gutsy) you'll soon come to realize just how vast and beautiful the world really is. Yosemite offers a nature experience, but also a very transcendental one as well.
5. Death Valley National Park
Looks photoshopped, right? But this is exactly what you'd see at sunset on a hillcrest right in Death Valley. As one of the hottest places in the world, people come here to feel the scorching summertime heat, and then realize the beauty of the desert upon arrival. With such little wildlife and an extreme climate, the park has an other-worldly feel. If you want to cross witnessing the lowest elevation in North America off your bucket list, visit Badwater Basin to experience being 282 feet below sea level. Fun things to do include Devil's  golf course, visiting the "Artist Palette" which features unique rock coloration due to oxidation of metal in the soil, or seeing "The Racetrack" a dried up lake bed where rocks mysteriously move.
We hope you enjoyed our top 5 and let us know in the comments if you've been to any of these spots!